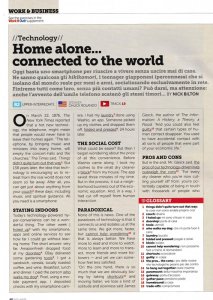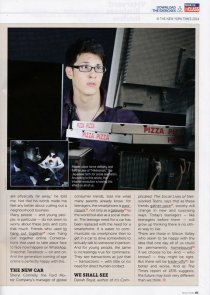 This is a special hello,
mainly to the teenagers' families and their children, our students.
There are a few questions we would like to ask you, after the experience we have been sharing for several months so far
For parents:
What is/has been your child's involvement in this English course?  
Do you speak about our classwork at home?
Has our classwork been useful to support your child's English at school?
What are your ideas about this experience and advice for a next one?   
For pupils: 
Has it been useful to partecipate with your friends in our English course?
Has it been a demanding task? Was it fun? 
What do you think of the work we have done in class and the one you have been asked to do at home? 
Have there been any results? If so, what are they? 
For both families and students
Do you think that English Summer Camps, very short holidays where daily life and any other activities were performed in English could be useful for you to improve the language? We have plenty of ideas!
We have our very last classes together to talk about that, then you have to pass your final exam at school, and Summer is ready  for anything you like most, including enjoying and improving your English.
Leave a comment, we'll make a use of it.  
The article above is an invitation to think about technology; how to use it. The point is making a tool of it, having clear ideas of what the aims are. Find out what Hikikomori is aqnd write about it with your own words. .  
Anna - Coordinator
Source: Speak Up, May 2014