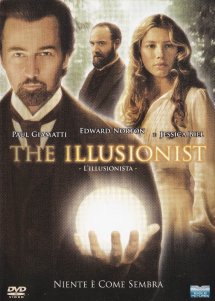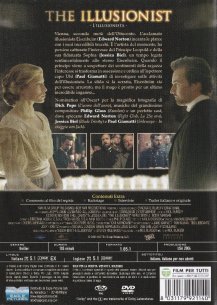 'morning, afternoon, evening to everybody,  
Natalia came to class with The Illusionist, John brought us Finding Nemo, and we watched them. The Illusionist has no English subtitles on this DVD, that's why we watched the film with the Italian ones.
Here you have questions  to answer: do your own research on the Internet to find more accurate information about the film, so to pay great attention to formal correctness when you answer.    
  1. Where does The Illusionist begin?
  2. Why did Eisenheim start to be interested in magic tricks?
  3. Who did Eisenheim fall in love with?
  4. Was she of his same social class?
  5. Were they allowed to see each other?
  6. What happened? 
_________________
  7. When do they meet again?
  8. Who is she engaged with?
  9. Does the Crown Prince Leopold kill her?
10. Where is she found?
11. Who does the Illusionist summon in his next show?
12. Is the end of the film what you expected?
13. Can you summarize it? 
You can also say if you think that watching films is profitable and why, it will be interesting to compare ideas.
Anna - Coordinator
Source: Italian version of The Illusionist DVD