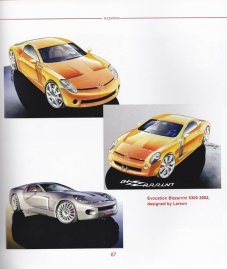 Good morning, afternoon, evening, 
this is a special homework for students working at the port of Livorno dealing with car stevedoring on board of ships.
Task n° 1: You received an informal email from Germany, enquiring about the transport via vessel of a few models of Bizzarrini cars.
You are requested to reply to the email, giving all the information required.
Task n° 2: after listening in class and talking about the two audios related to "Car shipping into containers" and "Faust, a gigantic car carrier", you have to write the answers to the questions on the worksheet above. 
"Dear Franco,
as I recently bought two models of Bizzarrini cars, I would like to join the so many other owners of these fairytale cars for an exibition that will be held in the States. My English teacher told me that I can bear on you for a perfect service of car stowage at the Port of Livorno, since the securing requirements provided by the Company you supervise are of excellent quality.
I'm sure you know that Bizzarrini cars are  unique designs, creations of a genius, the Italian Eng. Giotto Bizzarrini from your town, Livorno,  and periodically gather in selected places in the world so to remember the glories of their designer?
Could you please tell me how this type of cars are loaded onto vessels, if they are containerized, how they will be retained on board and what are the procedures to be followed in order to have them perfectly transported and desembarked in the States where I would be right to take them back in charge?
Thank you for all the info you will give me and that I would like to forward to my collector friends who would like to come to Livorno to embark their cars. 
Helmut"
For all the other students either interested in exclusive cars like the ones designed by Eng. Bizzarrini or just interested in knowing something about this genius, search on the Internet and write down for everybody what strikes you more. Also news about the gigantic Faust Ship can be found on the Internet, of course. 
Enjoy your English  
Anna - Coordinator
Source: "The genius behind Ferrari's success - Bizzarrini" Jack Koobs de Hartog
http//users.skynetbe/Bizzarrini