'Morning, Afternoon, 'Evening,
Next Friday we are going to have a Dining Lesson in the charming countryside, the right excuse to have good food while speaking English. 
Before  dinner, some time will be devoted to look at our work on the website and a few minutes to a film, rigorously subtitled in English, to experience how enjoyable this can be.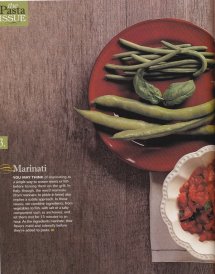 Everybody will be coming with something cooked by their own; that's why we thought that having recipes in English could be useful to practice the language while cooking our customary food.
Come ready to share a new experience 

Anna - Coordinator
Source: "La Cucina Italiana, since 1929 Italy's premier food and cooking magazine", October 2011
Shown below, there are a few questions anybody can answer as a practice before coming to class, or just to do some additional homework 
1. What is healthy food according to you?
2. What is the most important meal in your house? 
3. Can you guess the main content of starchy food?
4. Why is physical activity important for a healthy living?
5. Describe a balanced diet
6. What do you prefer eating?
Upload your  answers and we'll check them before next class. 
Anna - Coordinator 
Daniele, you can't even imagine how much I appreciate such a good will of yours in doing written practice of English. 
Well, just a few mistakes you can correct by yourself:
1. When using food in general, it's singular. People plural, their
2. The first, ordinal number, article before it. After sleeping. It helps me and my mind to wake up. Gives me the necessary to face. Breakfast singular.  It will also be a bad day, or it will be a bad day too.
3. Types
4. Physical and psychological balance
5. Balanced, protein balance
6. I eat them
Choose another page to write on, I'll reply!
Anna