'Morning, 'Afternoon, 'Evening,  
Nice to be with you again. 
This image refers to a family of whales trapped beneath the ice in Alaska, in 1988.
We are going to tell you just the beginning of their story so that you can continue it after doing your own research. 
On October 7, an Inuit hunter near Barrow, Alaska, found three California Grey whales imprisoned in the Arctic ice. In the past, as was nature's
way, trapped whales always died, but what happened this time?  
Something that mesmerized the world for weeks and was defined with a very special name. Which one is it? 
The following one is a classic whale, a book's first chapter's beginning for you to read, both languages, English and Italian so that you can compare.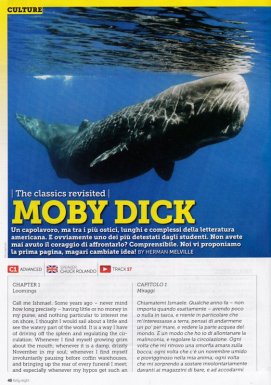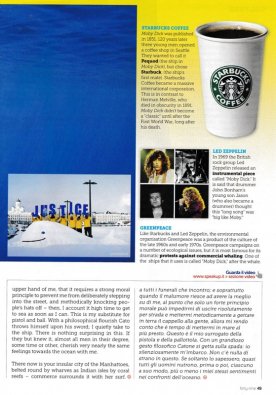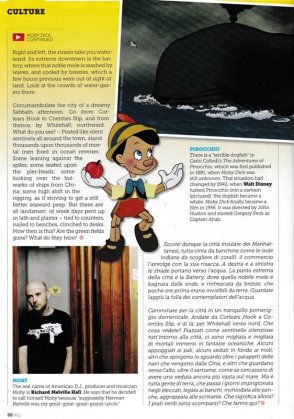 Enjoy your English, 
Anna  - Coordinator
Giuliano: I read your comment on the smart phone when you informed me about uploading your comment. It is a pleasure reading you, also talking about personal anecdotes. 
I do share and your love for these extraordinary animals that influenced so much the world of Inuit people.
One more strong relationship between animals and people, like the one between buffalos and Native Americans,a relationship we can't nurture any more: we just need and exploit animals with no regard for their life, the majority of times.
Anna - Coordinator
Sources. ......St. Martin's Griffin By Tom Rose  and Speak Up, April 2013