Good morning, afternoon evening, 
something about Canada. 
1. Why do people in Canada go on vacation in January instead of August the way we do? 
2. When is the first snowfall? 
3. What is "ice time" for Canadian people who like hockey? 
4. What's the range in temperature in winter time? 
5. Related to cars, what's an electrical outlet for? 
6. Do we need to use remote car starters? What are they for? 
7. What do you think of the shopping mall Stefanie Guillard mention in her interview? 
8. Any other American English words you know in addition to the ones in the article about Canada?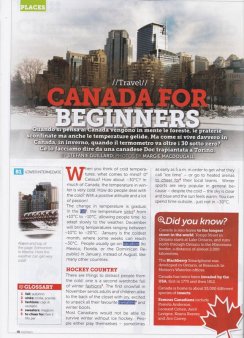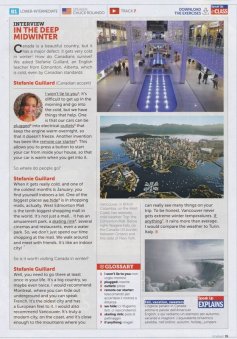 Enjoy your English
Anna - Coordinator
Source: Speak Up, November 2014