'Morning, 'Afternoon, 'Evening, 
gliding could be a new experience to start a new year.  At least, just reading about it, related to London. 
Talking about this beautiful city, even more now with the Shard, have you watched any recent films with aerial shootings including this magnificent skyscraper that influences so much the whole panorama and the skyline?
If so, let us know. We watched Closed Circuit, and there it is; at the beginning and at the end of the film there is Renzo Piano's magnificent creation.   
Gliding we said. This is quite an easy article everybody also among the students who started from a very beginner level in October can attempt to read. 
You can reply to the questions as a comment, after creating an account. Class time is always the opportunity to continue practicing about selected subjects. 
Do you remember where else recently we wrote/spoke about a cockpit? 
How can a glider reach the height of 2,000 meters and start gliding? 
What do gliders need to fly? 
What happens when a glider reach a thermal?
What is a land out?
How can you explain the glider pilot's idea in the article of having a "privilege" ?
What is the London Gliding Club?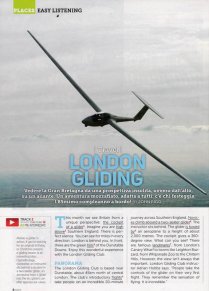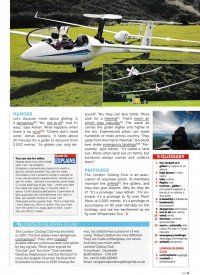 Wouldn't it be exciting viewing London from a glider? 
Shall we do it on our next visit to London? 
Enjoy your English
Anna - Coordinator
Source: Speak Up September 2011