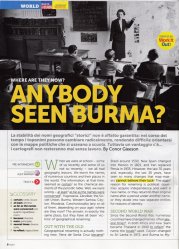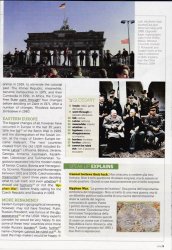 ---
Good morning, afternoon, evening Elena, Daniele, Loretto, Simone, Veronica, Sara,

this is extra work for those of you who want to continue practicing English.
It is an interesting article from Speak Up aimed at revising recent and less recent geographical renaming.
Geography depends so much on our age, you know.
First read the article focusing on the general context, trusting your comprehension skill.
Here are a few questions you can reply to with a comment, and we'll write ours for you all.
1.  Have you ever visited any of the places mentioned in the article?
2. If so, when did you go there?
3. What were they called? As they are now? 

4. What was Thailand's previous name?
5. When and why was it named with the new one?
6. Anything more to let us know Simone about Thailand?
7. What is the best memory you have of the places each one of you visited?

Anyone who wants to participate in our blog is very, very welcome
Enjoy holidays and English!
Anna - Coordinator
Source: Speak Up, Decembre 2017